It is essential that we start losing weight as soon as possible. As we had talked about the prospects of using a Keto Diet in the last blog, 'How can Keto Diet be Highly beneficial for Weight Loss?', we shall discuss as to what should one eat while being on a Keto Diet Plan. Before we move ahead on the blog, let us set a parameter of adherence on a Keto Diet. It is one such diet plan where you must always be ready to face several difficulties. These difficulties, however, will lead on to a perfect weight and fat loss program for you all. To start the keto diet, you would need a plan and lots of perseverance to it. It is upon you to decide what you eat and how fast you want to get into a Ketogenic state. In this diet chart, you need to have lesser Carbohydrates in your diet to start shedding the weight.
Keto Diet Chart: Do's and Don'ts's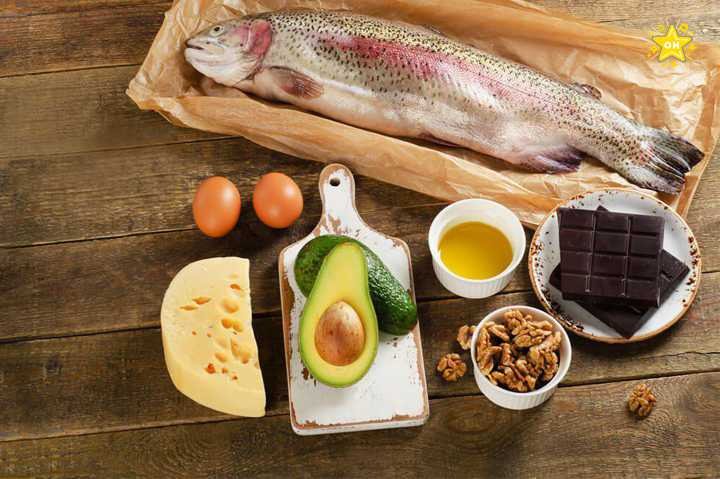 While following the Keto Chart, you need to take Carbohydrates in the limit. These carbs come from some vegetables, nuts as well as dairy products. Here you must refrain yourselves from eating refined products such as wheat (Bread, pasta, and Cereals), starch (Potatoes, beans, and legumes) or any such fruit. But there are some exceptions also in the form of avocado, star fruit, and berries which you can take in moderate quantities. You must know that Ketogenic diet is high in Fats, moderate in Protein and very low in Carbohydrates. Your nutrient intake should be something around 70% fats, 25% protein, and 5% carbohydrate.
Food Products You Must Avoid on Keto Diet
Grains – wheat, corn, rice, cereal, etc.
Sugar – honey, agave, maple syrup, etc.
Fruit – apples, bananas, oranges, etc.
Tubers – potato, yams, etc.
Food Products Which You Can Eat on Keto Diet
Meats – fish, beef, lamb, poultry, eggs, etc.
Leafy Greens – spinach, kale, etc.
Above ground vegetables – broccoli, cauliflower, etc.
High Fat Dairy – hard cheeses, high fat cream, butter, etc.
Nuts and seeds – macadamias, walnuts, sunflower seeds, etc.
Avocado and berries – raspberries, blackberries, and other low glycaemic impact berries
Sweeteners – stevia, erythritol, monk fruit, and other low-carb sweeteners
Other fats – coconut oil, high-fat salad dressing, saturated fats, etc.
How Will the Function without carbs on a Keto Diet?
Carbohydrates are important to the body, but they are not that important. Once on a Keto diet, one should consider lowering the intake of carbohydrates in the everyday diet. The lower you take the carbohydrate intake and glucose levels, the better will the results be. It is important that you start reducing the carb intake and keep a track of total carbs and net carbs intake. Once the body is devoid of the carbohydrates, the body will convert the fat into ketones. That state is called as Ketogenic state leading up to weight loss and muscle resurgence. Here you also need to have more of proteins to fill in the calories for the day.
Fats are more satiating diets but once you feel hungry after sometimes, you can get on with nuts, seeds, cheeses or peanut butter to get yourselves going.
What for Vegetarians on Keto Diet?
For a Vegetarian Keto diet, there are often options available. For vegetarians, much of the meal should cover proteins with an extra side of fat. Broccoli and cheese, Steak topped with a knob of butter, and a side of spinach sautéed in olive oil can be a plausible option also. Here is a list of low carb vegetables which you can take once being on a keto diet-
Spinach (Raw)
Bok Choi (Raw)
Lettuce (Romaine)
Cauliflower (Steamed)
Cabbage (Green Raw)
Cauliflower (Raw)
Broccoli (Florets)
Collard Greens
Kale (Steamed)
Green Beans (Steamed)
For vegetarians who want to go on a keto diet, the dietary restrictions can sometimes become insane. You need to plan your diet and follow it strictly for the next days.