FIND NEARBY PRACTITIONERS
5 Best Hospitals for Cancer Treatment in the World
Cancer is the deadliest of the diseases in the world and its impact grows beyond the reach of mankind. for years on, there has been continued research to find out a permanent cure for cancer but there has not been any breakthrough as so far. The best of treatment can be provided to the person if it is caught in the first or second stage. It is really hard for the person to get proper medical attention upon reaching the final stage of cancer. Cancer treatment thus becomes even costlier where there are not many good hospitals for treatment. Here is a list of 10 best Cancer Treatment hospitals in the World –
5 Spanish National Cancer Research Center, Madrid, Spain
This is one of the rarest cancer treatment centers in the European Union where the focus is on integrating applied research with the advanced technology for a clinical approach. In the year 2010, the CNIO took its efforts forward with the establishment of a Special Clinical Research Program which emphasizes on curing its patients through cutting-edge technology programs for better treatment. The trials could be made without any hurdle by improving cancer research therein. It has a specific department in molecular oncology, human cancer genetics and experimental therapeutics where most advanced treatments are available. Some of its cutting-edge technological advancement include International Clinical Trials, Research in Pediatric Tumor Treatment, Human Cancer Genetics, Experimental Therapeutics, Structural Biology and Biocomputing, DNA sequencing etc.
4 M.D. Anderson Cancer Center, University of Texas, Houston, US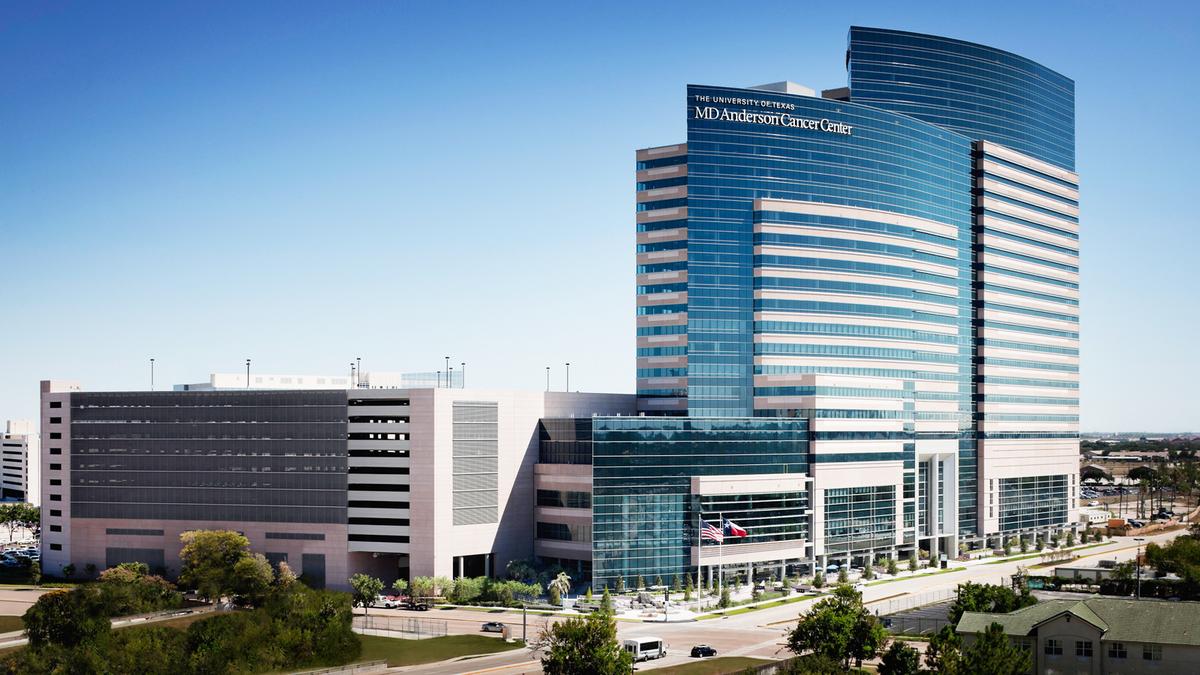 This is one of the most advanced Cancer care centers in the World where various types of cancer-related diseases including Gastrointestinal, thoracic and endocrine cancers are treated properly. It also provides the facility for cell transplantation, reconstructive surgery, and proton therapy as well. It has some of the world's most advanced cancer centers in the world in the form of Stem Cell Transplantation and Cellular Therapy Center. It also has dozens of labs which focus on everything from nanomedicine to neuroimmunology. Some of its high-end specifications include Laser Interstitial Thermal therapy, APBI, Proton Therapy, SBRT, SRS, Stem Cell Transplant Research.
3 John Hopkins Hospital Sidney Kimmel Comprehensive Cancer Center, Baltimore, MD, US
One of the most important hospitals in the United States serving to the President, it also has one of the best comprehensive cancer care center in the United States. With dedicated facilities and advanced surgery robotics, it proves to be highly important cancer treatment centers in the world for precision treatment. This is the hospital which first mapped and related the cancer genome with genetic disease. It offers genetic testing and counseling as well as genetic therapies for cancer treatment. The hospital has constructed three facilities for cancer treatment, research and education making it highly dedicated to it. Some of the Advanced treatments include Robot-assisted cancer surgeries, signal transductions, cell cycle regulation, DNA repair, immunology, Stem cell transplants and Melanoma Vaccine research as well.
2 Roswell Park Cancer Institute, Buffalo, NY, US
One of the best medical facilities for research, Roswell Park Cancer Institute has been listed as the best in the class of cancer treatment research. It performs research in genetics, cell stress biology, immunology, molecular biology. It has a dedicated facility named Center for Personalized Medicine where Proprietary Omniseq program is used to ensure routine cancer care for the affected patients. It also offers some of the treatments and services such as acupuncture-like transcutaneous electrical nerve stimulation (ATLENS) to help patients suffering from intense dry mouth associated with radiation treatments. Some technological expertise at this hospital includes Electro Nerve Stimulation, Advanced Endoscopy, Balloon Kyphoplasty, Interventional Pulmonology, Interventional Radiology, Nuclear Medicine and Photodynamic therapy.
1 Abramson Cancer Center, University of Pennsylvania, Philadelphia, US
It can clearly be considered as the best hospital for cancer treatment in the world considering its efforts on research as well as advanced treatment of cancer. Its focus is centered on innovation, translational medicine, and advanced technology. Apart from having the largest clinical trials program in the US, it has a dedicated facility called 'Translational Centers of Excellence' for treatment of breast blood, lung, and pancreatic cancers. The doctors here perform bone marrow and stem cell transplantation, hormone, photodynamic and proton therapy and many other treatments as well. Some of its high-end technological advancements include Bone marrow and stem cell transplant program, Cancer risk evaluation program, GI Cancer Program, Genitourinary cancer program, HIV oncology program, Melanoma and Pigmented Lesion Program, Proton Therapy and Telegenic Program.
From the Web
---
Comments
---